Commissioned work for Citizen M hotels.
The installation consists of a pile of suitcases. On each suitcase a series of images are projected (mapped) that tell a story about the owner of the suitcase.
As in an Xray machine at the airport.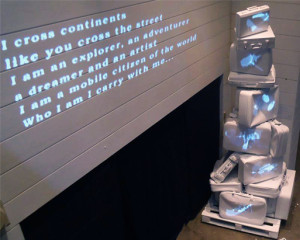 Shown at the Amsterdam Dance Event in collaboration with Urban Art House.